TELL A FRIEND ABOUT THIS PRODUCT
Testimonials:
Very quick service and very helpful with enquiries. Five very big stars
Dennis (Worthing, West Sussex, UK) - July 2012
We are a trusted supplier to thousands of UK clients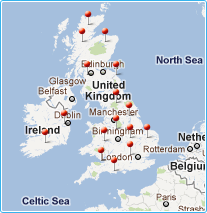 Accessories
Mounting frame for Votronic LCD displays
Phone order?
Call our number
0203 150 1111
and quote the product code below
(have your card and delivery details ready)
Working hours Mon-Fri 9am-6pm
This frame allows a suitable Votronic remote meter / display to be mounted externally onto a wall or surface, without the need to create a recess in the wall in order to fit the display.
This mounting frame is designed for use with either of the following products:
Mounting and cable holes are included for ease of installation.
Click on the Details and Specifications tab for more information about this product.
Specifications:
Suitable for:
Dimensions: 87 x 83 x 27 mm
Mounting dimensions: 66 x 36 mm
Weight: 28g
Material: Plastic
Mounting holes for installation
If you need help with installation or have any technical questions we can provide FREE support - please contact us by email or phone (see Contact Us page for more information).