TELL A FRIEND ABOUT THIS PRODUCT
Testimonials:
Everything is great. These guys are professionals. A pleasure to deal with. Thank you!!!
Juan (Toledo, Spain) - Feb 2017
We are a trusted supplier to thousands of UK clients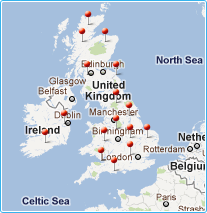 Switches
Santon 25A 440V AC isolator switch for inverters (2-pole, single phase, lockable)
Phone order?
Call our number
0203 150 1111
and quote the product code below
(have your card and delivery details ready)
Working hours Mon-Fri 9am-6pm
This high quality Santon 25A AC isolator switch enables quick and reliable isolation of the AC (mains) supply to/from any inverter. Designed and manufactured in the Netherlands to the highest European quality standards.
This is a dual pole, single phase switch, lockable in the off position (with an optional padlock) if required. This is an ideal solution for easy-to-reach disconnection of 230V AC mains power connected to the inverter.
The switch is highly durable with IP65 protection. The unit features four mounting holes for ease of installation.
Click on the Details and Specifications tab for more information
Specifications:
Dimensions (casing): 90 x 90 x 70 mm
Dimensions (switch):

Diameter: 60mm
Height: 25mm

Weight : 250 g