TELL A FRIEND ABOUT THIS PRODUCT
Testimonials:
Prompt (same day), courteous and helpful email advice. Excellent product line. Would happily buy again.
David (Barry, Vale of Glamorgan, UK) - Dec 2017
We are a trusted supplier to thousands of UK clients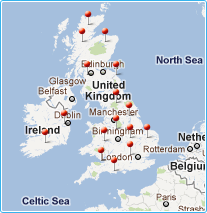 Connectors and plugs
50A battery plug / connector for solar charging kits or jump start kits for vehicle and boat batteries
Phone order?
Call our number
0203 150 1111
and quote the product code below
(have your card and delivery details ready)
Working hours Mon-Fri 9am-6pm
This battery plug can be used with any Photonic Universe folding solar charging kits as a replacement plug or as an additional plug to connect the kit to the battery.
It can also be used in vehicles and boats as an auxilliary battery plug for jump start kits or auxilliary battery connection.
The plug comes with interlocking male and female "+" and "-" connectors and silver/tin plated terminals.
The plug is compatible with 50A Anderson plug.