Didn't find products you were looking for?
Tell us about them! We might have these products in stock, but not on the website, or may be we are planning to restock them soon.
Testimonials:
just hooked up final setup tonite...will send pics when can.....love the setup...nice equipment!....
Daniel (Okinawa, Japan) - March 2015
We are a trusted supplier to thousands of UK clients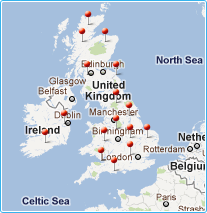 Articles
26.07.2019, 17:33

A guide to calculating solar panel efficiency and considerations to note.

24.07.2015, 17:13

An easy to follow installation guide to help you connect your solar power kit together

03.06.2014, 17:42

In this article we describe the benefits of low frequency inverters, their differences compared to standard high frequency inverters as well as disadvantages. We explain who should use low frequency inverters and why.