TELL A FRIEND ABOUT THIS PRODUCT
Testimonials:
Great technical advice and a rapid response. Very pleased.
Ken D W - Oct 2021
We are a trusted supplier to thousands of UK clients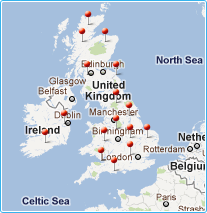 Cable for Folding Kits
0.5m 4.0mm cable with 50A battery plug and 8mm ring (eyelet) terminals, for folding solar charging kits
Phone order?
Call our number
0203 150 1111
and quote the product code below
(have your card and delivery details ready)
Working hours Mon-Fri 9am-6pm
This is a 0.5m 4.0mm cable with 50A battery plug (compatible with Anderson plug) on one end, a 10A fuse in the middle, and 8mm ring (eyelet) battery terminals on the other end. It is suitable for connecting 40W-150W 12V Photonic Universe folding solar charging kits to your battery (as a replacement for the existing 0.5m tail lead with crocodile clips).
This is an ideal solution if you have limited space in your battery box and crocodile clips are too large. In such case the ring terminals should be wired to the battery permanently, and the 50A battery plug can be used to connect and disconnect your folding solar charging kit to the battery.
Please note that the grey plug attached to the cable is one half of a 50A battery plug.