TELL A FRIEND ABOUT THIS PRODUCT
Testimonials:
Great produts and support from both sales and service
Steve B - Apr 2021
We are a trusted supplier to thousands of UK clients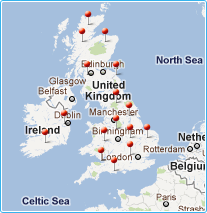 Solar Lighting Systems
240V mains power adapter 3A 16V DC output for Photonic Universe solar lighting kits
Phone order?
Call our number
0203 150 1111
and quote the product code below
(have your card and delivery details ready)
Working hours Mon-Fri 9am-6pm
This mains adapter converts 100-240V AC mains supply to 16.8V 3A DC power, designed for use with the 15W, 15W MP3 and 25W Photonic Universe solar lighting kits. Featuring the same DC output plug as the solar input of the kit, this adapter can be simply plugged straight in to immediately begin charging the battery.
This adapter is ideal for systems where power usage is more than the solar panel can provide, especially in the low light conditions of the winter months. Alternatively, this adapter can allow for easy use of the solar lighting kit as a portable lighting system. Simply charge the kit from mains, then carry the kit to the location where lighting is required.
Specifications:
Input voltage: 100-240V
Input frequency: 50/60Hz
Output voltage: 16.8V
Output current: 3A
Cable length: 1.1m
Simple installation: plug the UK mains plug into a suitable mains socket, then plug the DC output plug into a compatible solar lighting kit. Make sure the master switch is turned on and the battery is not fully discharged to begin charging.
If you need help with installation or have any technical questions we can provide FREE support - please contact us by email or phone (see Contact Us page for more information).