Didn't find products you were looking for?
Tell us about them! We might have these products in stock, but not on the website, or may be we are planning to restock them soon.
Testimonials:
one of the best panels I have ever had!! I am very pleased with this firm
Peter (Cambridge, Cambridgeshire, UK) - Feb 2015
We are a trusted supplier to thousands of UK clients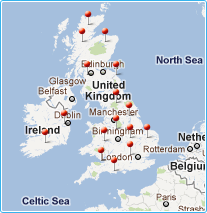 News
03.05.2017, 17:32
Exciting announcement! New WIND power range coming soon
Keep an eye out for our new range of wind turbines and controllers, which we'll be rolling out in the next few months.
The perfect addition for those of you experiencing large seasonal fluctuations in sunlight, or relying solely on off-grid energy.
Watch this space! More details to follow.