Didn't find products you were looking for?
Tell us about them! We might have these products in stock, but not on the website, or may be we are planning to restock them soon.
Testimonials:
Second solar panel from Photonic. Always a good quality product. AA+++
Douglas (Cambridge, UK) - Oct 2017
We are a trusted supplier to thousands of UK clients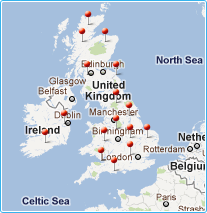 News
09.12.2021, 10:57
Brand new dual battery MPPT solar charge controller now in stock!
We are excited to announce that we have added a new range of dual battery MPPT solar charge controllers to our stock.
These dual battery MPPT solar controllers use advanced MPPT technology to charge two independent batteries or battery banks. The main battery is charged at high power, while a secondary battery is given a trickle charge of up to 1A. This makes it a perfect solar controller for a campervan, motorhome, boat or any other system with 2 batteries (e.g. engine and leisure battery). The charge controllers can only charge batteries of the same voltage, so a 12V leisure battery and a 12V starter battery or 24V leisure battery and 24V starter battery for example.
The controllers use advanced MPPT technology to ensure the maximum efficiency of your solar system, significantly outperforming standard PWM solar controllers, which are more commonly available in the market. The dual battery MPPT controllers in this range also have a higher voltage limit than most standard PWM controllers, offering more flexibility in the solar panel you can use in your system.
We have 10A, 20A and 30A controllers available in this range, offering you more flexibility in the size of dual battery charging system you can add to your vehicle.
You can find out more information on these controllers on the product listings for each model, which can be found here.
If you wanted to ask us any questions directly about these controllers, you can talk to one of our knowledgeable product advisors using the contact details below:
Tel: 0203 150 1111
Email: info@photonicuniverse.com