TELL A FRIEND ABOUT THIS PRODUCT
Testimonials:
If you are looking for good solar products that are backed by excellent after sale support Photonic Universe is the best. Due to bad wiring, I blew up my 3000W inverter during a thunder storm but I was able to get it back online because of their excellent
Fredrick M - May 2021
We are a trusted supplier to thousands of UK clients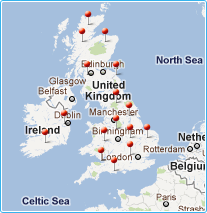 Textured fibreglass solar panels
160W mono fibreglass semi-flexible solar panel with self-adhesive backing (made in Austria)
Phone order?
Call our number
0203 150 1111
and quote the product code below
(have your card and delivery details ready)
Working hours Mon-Fri 9am-6pm
This high-efficiency, waterproof 160W monocrystalline solar panel is perfect for permanent outdoor use to provide free electricity for charging 12V batteries to power various applications. The panel is ideal for curved roofs on boats, caravans, motorhomes, RVs etc. because it can easily fit to the shape of the roof when mounted. This panel can be instantly fitted using the peelable adhesive backing attached to the panel, or can also be secured using self-tapping screws, tenax fasteners or even zipping (not supplied).
Product features:
Special textured surface significantly reduces light reflection and improves performance in low light and cloudy conditions
Robust construction using plastic reinforced with glass fibre creates a sturdy and durable solar panel
Incredibly light (only 3.3kg) and very thin (just 2mm) which is great for motorhome and caravan roofs
High resistance to salt water environments and the sealed waterproof design make this solar panel perfect for boats and marine applications
100% made in Austria to the highest European quality standards using Austrian and German components. IEC certified.
The textured surface of this solar panel reduces the reflection of light whilst maximising the absorption of light from every possible angle. This ensures high performance in low light or cloudy conditions, or when the light falls at an angle (in the morning, evening or winter).
The fibreglass plastic used in this solar panel is very strong and durable. Soft and sealed edges of the solar panel make it resilient to mechanical impact on the sides and help avoid long term delamination.
The solar panel is fitted with 2 x 0.9m cable (4.0mm2 cross section) with waterproof MC4 compatible connectors which can be used for easy connectivity to your existing system, linking several panels together or for connecting 4mm extension cable.
Click on the Details and Specifications tab for more information about this product.
Solar panel specifications:
Peak power: 160W
Maximum power voltage: 18.2V
Maximum power current: 9A
Open circuit voltage: 22V
Short circuit current: 9.4A
Dimensions: 1434 x 699 x 2 mm
Weight: 3.3 kg
This product comes with a 5 year workmanship warranty which covers material and production defects. For more information please refer to our Terms and Conditions.
This solar panel comes with a detailed instruction manual which explains wiring and operations. You can download the manual in the Documents tab.
Charging a 12V battery: please note this panel requires a solar charge controller / regulator to charge a 12V battery, it cannot be connected directly to the battery. All of our solar charge controllers include a detailed instruction manual which explains the installation and wiring. To view the full range of solar charge controllers we offer, please visit the Solar Charge Controllers category of our online shop. For boats we particularly recommend our 10A waterproof solar charge controller.
If you need help with your installation or have any technical questions we can provide FREE support - please contact us by email or phone (see Contact Us page for more information).
The following documents are available to download: