Didn't find products you were looking for?
Tell us about them! We might have these products in stock, but not on the website, or may be we are planning to restock them soon.
Testimonials:
Excellent in every way from product, service and delivery. Cannot fault them A++
John (Manchester, UK) - Feb 2017
We are a trusted supplier to thousands of UK clients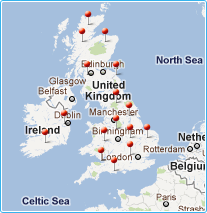 Discharge Protection
Protects a 12V or 24V battery or battery bank from being over-discharged by shutting off external loads when the battery voltage is low.