Didn't find products you were looking for?
Tell us about them! We might have these products in stock, but not on the website, or may be we are planning to restock them soon.
Testimonials:
If you're on the fence about buying, don't be. They are fantastic.
John (Accrington, Lancashire, UK) - April 2017
We are a trusted supplier to thousands of UK clients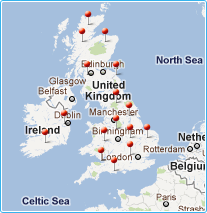 Other cable
2m RS485 to RJ45 cable to connect a waterproof solar charge controller (PU1024BW)to a remote meter (MT50) or Wi-Fi module (EBOX-WIFI) for advanced monitoring. Perfect for folding kits.

1.5m RJ45 to USB cable for connecting a Tracer PTR/TR, VS****BN, LS or PU**24B series controller to your PC for advanced system monitoring and settings.