Didn't find products you were looking for?
Tell us about them! We might have these products in stock, but not on the website, or may be we are planning to restock them soon.
Testimonials:
40W solar panel suitcase worked better than expected - completely charged our leisure battery in a few hours on a very overcast day.
Addie (Walton, Norfolk, UK) - Aug 2013
We are a trusted supplier to thousands of UK clients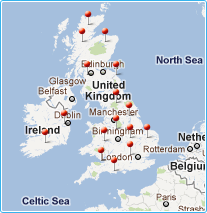 Victron Inverters
Intelligent Victron 250VA 12V Phoenix Inverter with VE.Direct port for advanced remote programming and monitoring of the system. UK 3-pin socket. 5 year warranty.