TELL A FRIEND ABOUT THIS PRODUCT
Testimonials:
I am really pleased with the lighting system I bought in November last year but recently I had an issue with one of the bulbs. I contacted Photonic Universe about the problem and Sam was absolutely fantastic in resolving the issue. The service I have rece
Steve G - Jun 2020
We are a trusted supplier to thousands of UK clients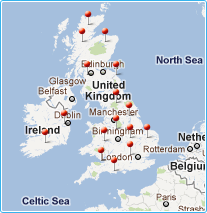 Folding Solar Panels
200W 12V/24V lightweight folding solar panel without a solar charge controller
Phone order?
Call our number
0203 150 1111
and quote the product code below
(have your card and delivery details ready)
Working hours Mon-Fri 9am-6pm
This high-quality, waterproof, lightweight 200W folding solar panel is designed to provide free power for charging 12V/24V batteries, for example in vehicles and boats (motorhome, caravan, camper, narrow boat, yacht etc) or any other system with a 12V/24V battery bank. It is also excellent for portable power stations or portable battery banks if they allow a direct connection of a solar panel.
It is comprised of 2 x highly durable solar panels made from monocrystalline solar cells and reinforced with anodised aluminium and a strong ETFE surface. This is the ideal solution for experiencing the benefits of solar without the permanency of a mounted solar panel, as this panel can be folded and stored away when not in use.
This high-efficiency 200W (100W + 100W) folding solar panel comes with:
Adjustable aluminium folding stand
5m battery extension cable
4 cables with different terminal ends, including crocodile clips and bare ended, to connect the panel to your choice of solar charge controller or portable power station
Protective storage case

Key features:
Lightweight (only 7.38 kg) and easily transportable using the inbuilt handles and protective case.
Suitable for all weather conditions - 100% waterproof.
High efficiency 100W + 100W folding solar panels are made of high quality 5-busbar monocrystalline solar cells.
Adjustable aluminium folding stand for positioning the solar panels towards direct sunlight to maximise their output.
Sturdy storage case made with a layer of protective foam to prevent accidental damage to the solar panel.

Lightweight aluminium-reinforced solar panels:
The high-efficiency solar cells perform exceptionally well in low light conditions and they produce a good amount of power simply in daylight, even when direct sunlight is not available.
These reinforced solar panels feature an embedded sheet of anodised aluminium fully encapsulated within the solar panels for added strength and resilience. In addition, the surface of solar panels is made of strong ETFE material which has a longer service life compared to standard lightweight solar panels. As a result, these solar panels are extremely hard-wearing and less prone to cracking, delamination and corrosion. The lightly textured coating of this panel creates an anti-reflective surface which allows the panel to absorb a far greater amount of light, thereby increasing efficiency.
Charging a 12V/24V battery:
This folding solar panel is supplied without a solar charge controller to offer the flexibility of choosing the controller best suited to your application. You can use your existing solar charge controller with this panel or use it with a device which has an in-built charge regulator (for example, if your portable power station or portable battery bank has one) or it can be paired with any of our solar charge controllers. We offer a wide range of controllers; with features including LCD displays, MPPT/ Dual Battery/ Buck-Boost capability, mobile app connectivity and more - providing you with increased control over your system. This folding panel also allows you to remotely mount a solar charge controller in a convenient location for easy monitoring and quick access. This folding panel can be easily connected to one or more similar folding panels if necessary. The entire system can then be connected through a larger solar charge controller to increase the energy yield. Please note this panel comes pre-wired for a 12V battery connection and will require re-wiring for 24V. Alternatively, a buck boost solar charge controller can be used.
Click on the Details and Specifications tab for more information about this product.
Solar panel specifications:
Peak power: 200W
Maximum power voltage: 18.2V
Maximum power current: 10.99A
Open circuit voltage: 21.5V
Short circuit current: 11.65A
Power tolerance: +/- 5%
Dimensions: 900 x 590 x 50 mm (folded)
Weight: 7.38kg
This product is covered by a 1 year workmanship warranty. For more information please refer to our Terms and Conditions.
If you need help with installation or have any technical questions we can provide FREE support - please contact us by email or phone (see Contact Us page for more information).